2020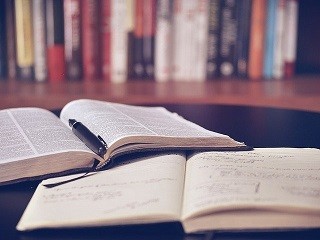 Academic Integrity Across K-12: A Prelude to Higher Education and Beyond
Education has been described as a fundamental right of all, not a choice for some by UNESCO. Particularly their Sustainable Development Goal 4 talks extensively about quality education that is accessible and inclusive of all.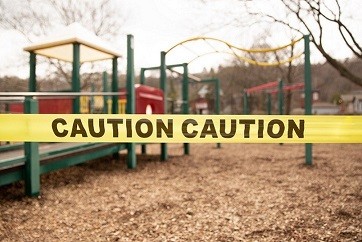 Integrity in an Emergency: Pandemics, Natural Disasters and Other Extreme Conditions

IJEI welcomes high-quality research on the impact of emergencies on topics related to educational integrity including academic integrity, research integrity, research ethics and publication ethics. Emergency situations include pandemics (including COVID-19), natural disasters, extreme geo-political conflict and other extreme conditions that might affect ethics and integrity in educational contexts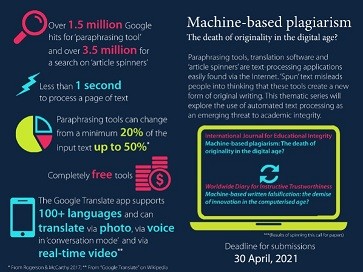 Machine-based plagiarism: The death of originality in the digital age?

Paraphrasing tools, translation software and 'article spinners' are text-processing applications easily found via the Internet. 'Spun' text misleads people into thinking that these tools create a new form of original writing. This thematic series will explore the use of automated text processing as an emerging threat to academic integrity.


2019

Educational Integrity in Canada
This collection focusses on Canada and educational integrity. It lags behind other OECD nations in terms of research, particularly in the area of educational integrity (Eaton & Edino, 2018)


2018

Academic integrity: Emerging themes and challenges
This collection presents original research that sheds light on emerging issues and challenges for academic integrity. The diversity of contexts studied here aims at raising questions and showcasing findings from different perspectives.

2017

The rise of contract cheating in higher education: academic fraud beyond plagiarism
The recent explosion in contract cheating has given the international community of academic integrity scholars pause for thought. 'Contract cheating' is not the same as the less sinister and more widely accepted practice of 'ghostwriting' and has ramifications for individuals' learning outcomes, institutional reputations, educational standards/credibility, professional practice and public safety, particularly if it is somehow normalised as an acceptable way for academic work to be accomplished.
The thematic series offers the opportunity for this emerging threat to academic integrity to be explored in-depth, and from multiple perspectives, so that meaningful responses and solutions can be instigated.
Collection published: 8 August 2017